Dear Reader,
I say reader because you're the only one who reads this blog and you're the one who missed reading my rants.  The added bonus of saying you're the only one on the internet, is everyone who might read this, thinks they're the only one.  It's all about making your reader feel special.  Anyway I digress, please accept my apologies for not posting in nearly a year!  I am bad (sad smiley face)
So a quick summary
I packed in my Job in the UK and moved to Australia, where, after a brief stint in the private sector as a recruiter, I'm back in science baby!  To sum up the private recruitment sector: Its crap and concerned not with fidning people jobs, but finding the company money.  The people I worked with were nice and I liked them, but the companies we were recruiting for were clearly racist, clearly sexist, ageist and there wasn't a damn thing I could do about it.  They would also reject candidates on the word of snakeoil salesman such as chiropractors and refused to tell the candidate that they failed a so called "medical" conducted by these people.  Personally if someone fails a medical for whatever reason I feel it is unethical to NOT tell them.  Still that's 2 months that I wont speak of again except to say that the people I worked with were fun and made the job bearable, without them I would have broken down.  There are some people who are suited to the private sector; I am not one of them.
TO SCIENCE!
OK so in truth I had an email that came through to say they read my site and I had to think "What site?"  So that has made me blog here.  I shall be going back to the routes of what the blog was about but yes I will occasionally (maybe more often) go off on a slight side rant but in general I'm going to try and keep it apolitical unless politics gets in the way.
I am now working at a prestigious cancer hospital inMelbourne, live near the beach and can go into the wild whenever I like.  In summary, I made the move fromLondonas an RA in a Haematology Translational Research Lab and I have moved to aMelbournebased lab.
Enough bragging more science
 Since August I have been working on several projects in the HITRL lab at the Peter Mac and whilst I can't really discuss the details I can discuss some of the interesting things we are looking at.
One very interesting element to my work has taken me down a very novel route which uses CAR-Tcells (Chimeric receptor antigen Tcells) in response to an antigen of our choosing. Some of you may be saying "Gah?; Wah? and Cars go broooooom!"  The idea is you look for a tumour antigen and generate a T cell receptor with fully working signalling that can detect and kill the tumour whilst leaving the healthy cells alone: Here is a diagram not drawn by me that explain the idea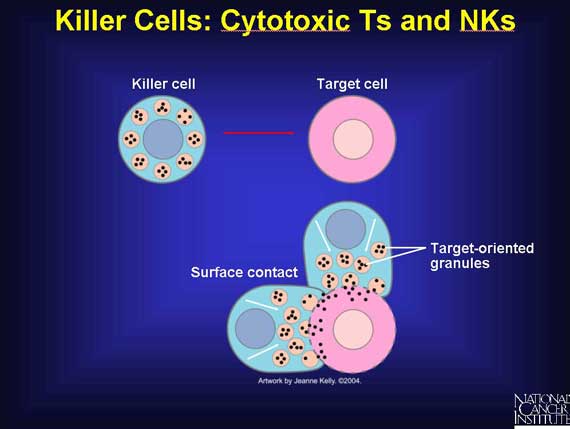 Basically the body does this normally to pathogens and wayward  cells but cancer occurs when this system goes wrong.
The idea of CAR-Tcells has been used in clinical trials and the lab I am working in has been taking the patient samples and "doing some immunology on them".  We were also excited to see a paper in the New Englandjournal of Medicine basically showing that in one patient (Phewph! Slow down there with the n number!) all CLL cells were destroyed and the patient went into complete remission.  A remarkable feat and it has excited everyone in the field!
Another project I am working on is looking at the role of certain subsets of cells in the multiple myeloma setting in both patients and murine models. Sorry to bring up murine models, but at this stage it is a fact of life and I make no apologies to the minimal usage that is undertaken by cancer researchers.  Some people may still hate me but this blog and medical science isn't for them.
This has presented some interesting results and I'm looking forward to delving further into the mysteries of the immune system and multiple myeloma.  Our current thinking is that Myeloma cells sequester the immune system for their own ends which is pretty cool when you think about it.  The cancer controls the system that in principle is designed to destroy it!
A third project, but no means the least of them, I am working on a drug that is currently being used in the clinic and I am looking at it's affects on subsets of immune cells and their function, with the above idea of sequestering, in mind.  Does this drug help or hinder the immune system or does it simply nuke the cancer (and surrounding cells)?  If it aids the immune system, what is it doing that aids it?
Anyway reader, this is enough to get you thinking and hopefully to wet your appetite for more science related posts!